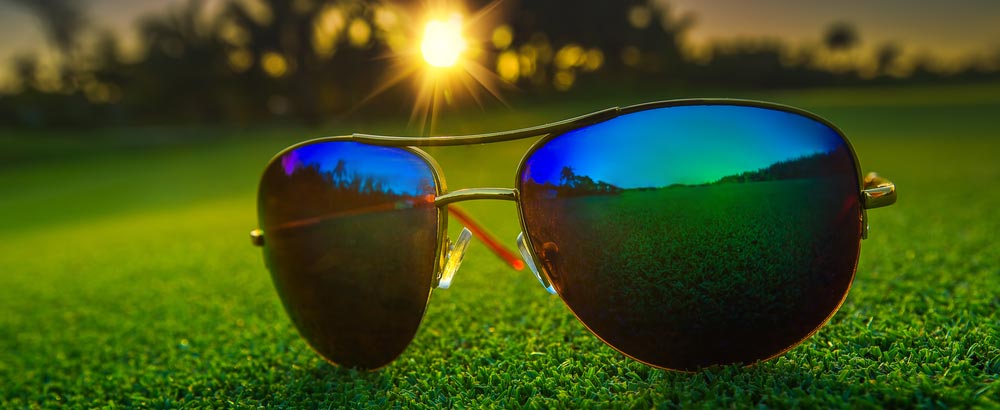 When it comes to most outdoor sports, vision is key to performance. Even if you have 20/20 vision (or maybe even better than 20/20 if you are one of our LASIK patients) and don't need prescription glasses, wearing appropriate sports sunglasses can reduce glare, enhance contrast and ease going from bright to dark scenarios, all of which can help you see even better and react faster. Not to mention how sports glasses and protective wear can help eliminate damage from the sun's UV rays.
If you want to excel in your sport, it's essential to make sure that your eyesight is in top shape. As many pro athletes will attest, using the correct eyewear can make a difference in your game. And coaches agree. For this reason, most professional sports teams have an eye doctor on staff who is a sports vision specialist.
How can sports glasses boost performance?
Sports glasses give you an edge in several different ways: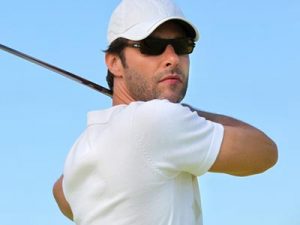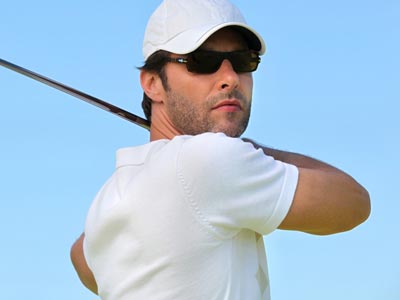 By reducing glare to let you react faster in bright conditions
By increasing contrast to let you distinguish objects from their background when at a distance (important in sports like tennis, golf, hockey, and baseball)
By enabling your eyes to adapt quickly when transitioning between bright and dark settings
By protecting your eyes from UV rays, flying objects and being struck by other players in high velocity sports
All of these advantages add up to better precision, quicker reaction times, greater comfort and safety, allowing you to enjoy your sport with fewer performance obstacles.
There's sports glasses and eyewear tailored to almost every sport
No matter what sport you enjoy, there's sports eyewear with characteristics specially tailored to the demands of most every sport.  For example, there's:
Basketball eyewear
Wraparound glasses or sports goggles
Cycling sunglasses
Performance glasses with anti-fog and anti-scratch lens coatings
Football eyewear
Impact resistant polycarbonate shields on helmets
Golf sunglasses
Polarized sunglasses with transition lenses to adjust from bright light to shade
Racquetball eyewear
Sports goggles with polycarbonate or Trivex lenses
Running sunglasses
Lightweight wraparound sport frames with polycarbonate lenses to protect against wind and debris
Skiing and snowboarding eyewear
Ski goggles or wraparound polarized sunglasses with mirror-coated lenses
Soccer eyewear
Sports goggles
Softball eyewear
For batting and base running: Helmet with attached impact resistant polycarbonate face shield.
For fielding: Sports goggles or sunglasses with shatter-proof lenses and attached head strap.
Swimming and Diving eyewear
Swim goggles and diving masks
Tennis eyewear
Sports sunglasses with a lightweight wraparound sport frame and polycarbonate lenses
Volleyball eyewear
Sports goggles or sunglasses
Did you know there are sports vision specialists?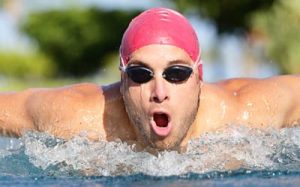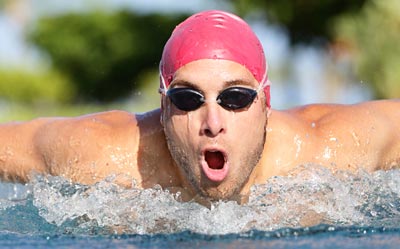 Assil Gaur Eye Institute works with many partner optometrists in the greater Los Angeles area, some of whom are sports vision specialists who can help you determine your sports-related needs. When you visit a sports vision specialist, he or she will give you a complete eye exam and will ask you in detail about your activities.
If you're a high-performance athlete or even an enthusiastic amateur, a sports vision specialist may conduct special testing to further define your sports-specific needs. These tests may include:
A holographic light projection that displays 3-D images to assess how you react in real life
Computerized testing to measure your reaction speed
Slides seen through a special viewer.
Depending on the sport, the doctor may take actual in-field measurements of your reactions to various sports situations. Some sports vision specialists may attend your games or matches, to evaluate your vision performance. They may also study videos of your games.
Every sports vision specialist will be able to advise you about appropriate eyewear for your activity, fit you for your prescription sports glasses or specialty contact lenses, teach you the importance of choosing the right lens colors, and provide tips on eye protection and how to deal with eye injuries. Some specialists even offer comprehensive training programs for fine-tuning your visual skills to improve your sports performance.
Whether you're an amateur or a pro athlete, the doctors at Assil Gaur Eye Institute can refer you to a partner optometrist who specializes in sports vision and who can help fit you for protective sports eyewear. Our partners span the Los Angeles metro area, so it's easy to find a doctor near you. Please consult our website to find our hand-picked Optometry Partners who can give your vision some real game!
Why Choose Assil Gaur Eye Institute for your eye care?
The doctors at Assil Gaur Eye Institute offer world-class eye care and vision correction specializing in LASIK, cataract, cornea, retina and glaucoma treatments.  At AGEI, you will experience state-of-the-art medical facilities that bring together revolutionary technologies with the most experienced hands in ophthalmology. Our goal is to help you achieve your personal best vision.
For more information or to schedule a consultant, please call 866-945-2745 or visit us here to make an appointment.


Latest posts by Dr. John May
(see all)