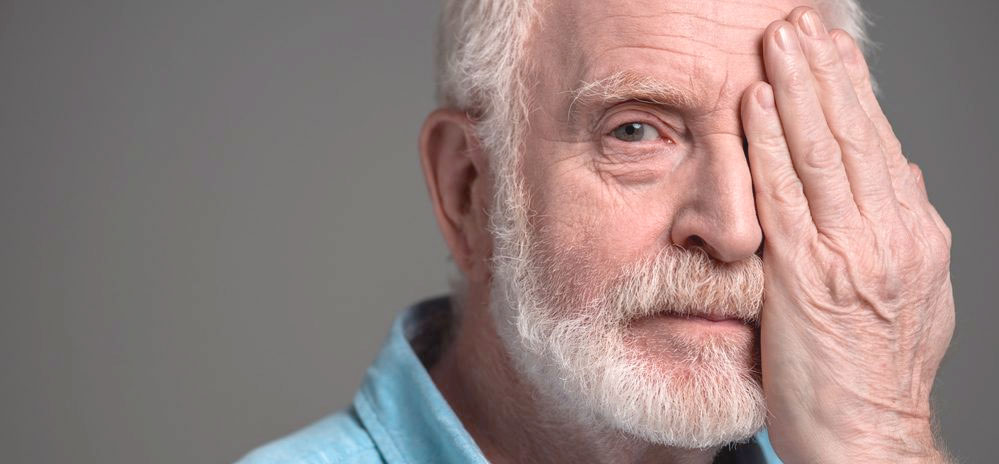 You can call it by its medical name, herpes zoster opthalmicus. Or you can simply call it shingles in the eye. Either way, it can reduce your eyesight to a state of legal blindness.
The chickenpox and shingles connection
Chickenpox is caused by the varicella zoster virus. In the 1990s, an average of 4 million people in the US got chickenpox each year. About 12,000 were hospitalized annually, and chickenpox killed 100 to 150 people each year.
In 1995, a vaccine for chickenpox became available. By 2015, the disease was practically eradicated in the US, at least in those areas that require vaccination.
The ghost of chickenpox continues to plague us
When chickenpox patients recover, the varicella zoster virus doesn't vanish. Instead, it lingers in a dormant state at the roots of your nerves. Decades after healing from childhood chickenpox, the dormant varicella zoster virus can wake up. This time it causes shingles (herpes zoster).
What triggers shingles?
Doctors don't know exactly why or how the virus reawakens, but the resurrection appears to be triggered by disease, stress, some medications, or simply aging. (Note: If you've never had chickenpox, you can't get shingles.)
The CDC, reflecting the prevalence of chickenpox pre-vaccination, reports that 1 in 3 American adults will develop shingles at some time in their lives.
In its most common version, shingles is a painful skin rash featuring small fluid-filled blisters. It usually appears in a band or strip on the torso, or perhaps as a small patch on a patient's face.
Most shingles victims recover uneventfully, and many don't suffer any further problems from the varicella zoster virus.
But shingles in the eye is a different, more dramatic story
The blisters of shingles are painful. They scab, and they can leave scars. But the symptoms of ordinary shingles don't begin to compare, either in current severity or in long-term damage, to shingles in the eye.
The symptoms of shingles in the eye include
Painful fluid-filled blisters on an upper eyelid
Burning, throbbing, and intense itching in and around an eye
Irritation, tearing, and redness in an eye
Blurry vision
Extreme sensitivity to touch in and around an affected eye,
Permanently diminished vision
Treatment of shingles in the eye involves control of pain and prevention of further infection. Antiviral medication is usually prescribed.
When viral activity within the eye has compromised vision, some studies indicate that corneal transplants are an effective treatment.
Cases of shingles in the eye are increasing
According to the University of Michigan's Kellogg Eye Center, the incidence of herpes zoster opthalmicus rose substantially across the US between 2004 and 2016. There were 9.4 cases per 100,000 people at the beginning of the study. During the 12-year span of the study, the incidence more than tripled. There were 30.1 cases per 100,000 people by 2016.
It's unsettling to learn that a virus has been hanging around in your body since you were a kid. And the very same virus that gave you chickenpox when you were six might make you go blind when you're sixty-six. But there is significant good news.
Effective vaccines are available for shingles
The CDC has approved two vaccines for shingles and strongly recommends them for all those over age 50. The vaccine more highly recommended by the CDC is called Shingrix. According to the CDC, Shingrix is 97% effective at preventing shingles in adults aged 50 to 69, and 91% effective for those over 70.
Why Choose Assil Gaur Eye Institute for your eye care
The doctors at Assil Gaur Eye Institute offer world-class eye care and vision correction specializing in LASIK, cataract, cornea, retina and glaucoma treatments.  At AGEI, you will experience state-of-the-art medical facilities that bring together revolutionary technologies with the most experienced hands in ophthalmology. Our goal is to help you achieve your personal best vision.
For more information or to schedule a consultant, please call 866-945-2745 or visit us here here to make an appointment.


Latest posts by Dr. Lindsay Harris
(see all)