Who is a good candidate for Refractive Lens Exchange (RLE)?
RLE is a good option for people who are not a candidate for LASIK or PRK, are very nearsighted (distant objects appear blurry) or farsighted (close objects appear blurry). It is also good for people starting to develop cataracts and those who are presbyopic (suffer from a gradual decline in the ability to focus on close objects that begin after age 40).
Unlike LASIK or PRK, refractive lens exchange can correct almost any degree of hyperopia, and visual acuity after RLE surgery is often a better option than LASIK and PRK outcomes in cases of moderate and high hyperopia or myopia. There are new premium multifocal lenses that even correct astigmatism.
Read five-star Yelp review by AGEI Refractive Lens Exchange patient, Laurel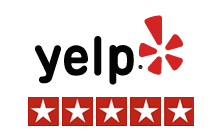 Dr. Kerry Assil changed my life! I started wearing glasses at 5. Got contacts at 12. Pretty much I was considered almost medically legally blind as a young adult with severe myopia and astigmatism. Not a candidate for Lasik. I turned to RLE surgery.
Dr. Assil and his professional and caring staff are top-notch! I felt like part of his family every time I came as opposed to just another "number" of a patient. My end result has been better vision than with my contacts and able to DITCH my reading glasses at 45 years old. No cataracts surgery needed in the future. Thank you so much!!! See Laurel's review on Yelp
What is the difference between Refractive Lens Exchange and cataract surgery?
RLE surgery and cataract surgery are exactly the same operations. Both remove your eye's natural lens through a small incision and exchange it for a new lens that is intended to be permanent. The difference between these two surgeries is that RLE is a refractive procedure.
In other words, your natural lens is exchanged for a lens implant that corrects the refractive errors in your eye. So whether you have nearsightedness (myopia) farsightedness (hyperopia) or both. Think of it as having a tiny lens with your eyeglass prescription implanted in your eye.

The variety of intraocular lenses (IOLs) available today allows you and your doctor to select the lens type and combination that works best for you. Some patients select a lens for near vision in one eye and far vision in the other, much like patients who wear monovision contact lenses.
What are the different types of intraocular lens (IOLs) used with RLE?
AGEI has a wide range of lens options to fit a broad spectrum of patients. Such as:
Monofocal IOL
Monofocal IOL is the most commonly used lens for RLE. Unlike your natural lens, which can stretch or bend to help your eye focus at varying distances, this lens focuses on a fixed distance. Patients who are comfortable with their reading glasses may prefer to have single-vision lenses. This will give them crisp, clear distance vision, much like when they were young, but they will still need their reading glasses
Multifocal IOL
Multifocal IOL offers patients the possibility of seeing objects at a distance AND close up. Just like glasses with bifocal or progressive lenses, this lens has different zones that help you see things at various distances. This presbyopia-correcting lens takes some time to get used to because your brain needs to adapt to looking through the different zones so that your vision feels natural.
Accommodating IOL
Accommodating IOL is a flexible IOL that acts more like your natural lens and can focus at more than one distance. This IOL makes you less likely to need reading glasses.
Toric IOL
Toric IOL is for those who have astigmatism or a cornea that's more football-shaped than round, this can make your vision blurry all over, not just close up or far away. This lens lessens astigmatism, so you won't need glasses to correct it after your surgery.
Of course, our surgeons will discuss which lens option is right for you.
How is RLE performed?
Refractive lens exchange is a quick procedure performed using anesthetic eye drops and you are able to go home straight after surgery. The surgery is virtually painless, involves no bleeding, and typically uses no sutures.

The procedure is done in our surgery suite. After you are positioned comfortably, your doctor places the anesthetic eye drops into your eye. If you feel that you need it, you can also be given medicine to help you relax. The surgery takes five to seven minutes per eye and is not painful. You will only feel mild pressure during the procedure.

The LensAR then makes a 2mm incision on the cornea (clear part) near the outer border of your iris. A pen-shaped instrument then breaks up your natural iris into fragments. The bits are then gently vacuumed out of your lens capsule and we then insert the new IOL lens.

Next, our femtosecond laser precisely positions the new lens into your natural lens capsule to ensure the right fit. Proper lens placement is extremely critical to achieving the best visual outcome when placing any multi-focal IOL to fully take advantage of the lens design to achieve optimal vision at all distances.

At AGEI, we use the ORA System's™️ state-of-the-art technology, that allows your surgeon to take a picture of your eye DURING SURGERY to verify that your vision (be it nearsightedness, farsightedness, or astigmatism) is perfectly corrected, assuring that the correctly powered lens that was selected for you before surgery. is "just right." If anything is off, we can replace the lens immediately because we keep all possible corrective lenses in-stock. Most other surgeons would require you to come back once a new lens is ordered.

We also use ¨cold¨ ultrasound during surgery in order to minimize eye swelling. This results in a safer, more efficient lens surgery and a faster visual recovery.

Once the lens is in place, you're all set. Because we work through a 2mm incision, there is no need for stitches. Your cornea will heal on its own within 72 hours. Following your eye surgery, you will be sent home with antibiotic eye drops to prevent infection, as well as other drops for post-op swelling and discomfort.
Schedule your consultation today with a refractive lens exchange specialist at Assil Gaur Eye Institute 
What can I expect after RLE surgery?
On the day of surgery, your vision may appear reddish due to the microscope light used in surgery. This will quickly resolve. You will have slightly blurred vision for a few days. For some, this may last for several weeks. For the first 24 to 48 hours, you may feel mild burning or stinging.

You will follow up with your eye doctor on the day after surgery and then one week later as we want to keep a close watch on your healing progress. You can expect to return to your daily routine within a few days and can go back to driving one week after surgery. You will be cautioned to avoid strenuous exercise and heavy lifting for a little while.. Your eye will be fully stable in about eight weeks.
Are there any risks or complications associated with RLE?
All surgeries have a risk of complications, no matter how small that risk may be, though they are very rare. That said, it's important to review the risks associated with IOL implantation so that you can make an informed decision as to what is right for you.
The most serious risks associated with RLE surgery include:
Infection
Bleeding
Risk of Retinal detachment (people with high myopia are at the greatest risk)
Intraocular lens dislocation
Inflammation of the cornea or macula
Ptosis (droopy eyelid)
Glaucoma from increased eye pressure
Glare or halos
Haze developing behind your new lens (called Posterior capsule opacification, this is treated with a simple office procedure called a YAG capsulotomy)
Why you want your refractive lens exchange performed at AEI?
The surgical approach for RLE was developed by Dr. Assil, one of the pioneers of laser lens implantation surgery. He has been involved in the development and clinical testing of a number of premium intraocular lenses. What's more, Dr. Assil was the first eye surgeon in the United States to use the ORA System for intraoperative vision testing during lens implantation.
Assil Gaur Eye Institute's extensive experience in the field of intraocular lens implantation makes us uniquely qualified to make this procedure the most precise as well as the safest possible.

Here are some of the steps we take to marry the most advanced technology available today with a meticulous surgical approach designed to make your refractive surgery safer, your visual recovery faster, and your post-op vision acuity the best possible:
We prepare for your surgery by putting you through a battery of pre-operative tests, using various state-of-the-art measuring systems, to precisely measure your eye power and your intraocular lens size.
At AEI

we use the

LensARTM

Femtosecond

laser, the most precise laser available today, to accurately define the shape and size of your natural lens. The

LensARTM

does so using detailed algorithms to calculate exact measurements. 

This algorithm approach differs from a "one size fits most" methodology commonly used by eye surgeons that use mathematical averages to determine your lens size and shape. This is important because the ability to exactly calculate your natural lens size makes the LensAR

the safest option for natural lens extraction.

We use a microsurgical

approach and perform your lens exchange surgery through a 2mm incision. This allows for faster healing and vision recovery.

We use "cold" ultrasound technology during surgery to minimize eye swelling. This makes for safer surgery and promotes faster visual recovery.
AGEI

surgeons are experienced in the implantation of a wide range of

intraocular

lenses so that we can fit you with the best product type and lens shape to match your eye.

AGEI

has been chosen by other ophthalmologists and industry leaders throughout the U.S. for their vision correction as well as for the eye care of their families.
Refractive lens FAQs
Is refractive lens exchange (RLE) covered by insurance?
RLE is typically considered an elective or cosmetic procedure, as it is usually performed to correct refractive errors such as nearsightedness, farsightedness, or presbyopia rather than to treat a medical condition. As such, many insurance plans may not cover the cost of RLE.
However, in some cases, RLE may be considered medically necessary if the patient has a severe refractive error that cannot be corrected with glasses or contact lenses or LASIK.
How successful is RLE (refractive lens exchange)?
RLE is considered a safe and effective procedure for correcting refractive errors. According to a study published in the Journal of Cataract and Refractive Surgery, RLE has a success rate of over 95%, with most patients experiencing significant improvement in their vision and reduced dependence on glasses or contact lenses.
Can refractive lens exchange be reversed?
Refractive lens exchange is a permanent surgical procedure. Once the natural lens is removed, it cannot be replaced, and the intraocular lens (IOL) remains in the eye permanently.
Can refractive lens exchange correct high astigmatism?
Refractive lens exchange can be an effective treatment option for correcting high astigmatism. 
However, the effectiveness of RLE for correcting high astigmatism depends on several factors, including the severity of astigmatism, the thickness and stability of the cornea, and the patient's overall eye health. 
How long does refractive lens exchange last?
The effects of RLE are typically permanent, and the artificial lens inserted during the procedure should last a lifetime. However, the longevity of the lens may depend on several factors, such as the patient's age, lifestyle, and health condition.
How soon can I see well after refractive lens exchange?
After refractive lens exchange (RLE), it is common to experience blurry vision and discomfort immediately following the procedure. However, many patients notice an improvement in their vision within a few days to a week after surgery.
The speed you can see well after RLE depends on several factors, including the individual healing process and the extent of the corrected refractive error. In some cases, patients may notice a significant improvement in their vision within the first few hours after the procedure.
Schedule your consultation today with a refractive lens exchange specialist at Assil Gaur Eye Institute