Exclusive Discounts
In addition to our world-class eye care services, your employees will receive exclusive discounts on additional procedures and treatments such as dry eye therapies and aesthetics treatments, and can take advantage of your unique online portal to access their benefits and request appointments at any time.
VIP Gift Certificates
With our VIP Gift certificates, you'll have the opportunity to experience the quality and excellence of the Assil Gaur Eye Institute before enrolling in our VIP Corporate Program. Our team will work with you to develop a customized treatment plan that addresses your unique needs and preferences, so you can achieve clear, vibrant vision and unlock your full potential.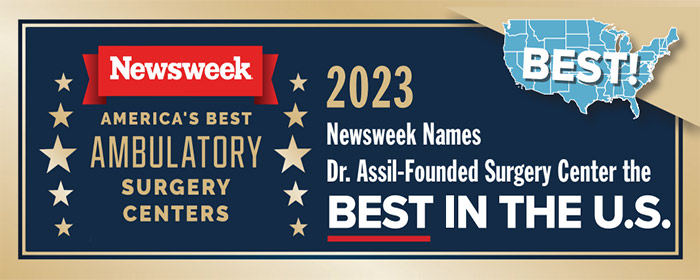 Procedures and Treatments
In addition to our advanced refractive surgeries, we offer a wide range of other services to address all of your eye care needs and enhance your natural beauty. Our team of experts utilize state-of-the-art technology to provide the highest level of care for vision correction, dry eye, glaucoma, and other eye conditions.
Vision Correction
EAGLEVISION® LASIK AND PRK
IMPLANTABLE CONTACT LENS
REFRACTIVE LENS EXCHANGE
EAGLEVISION® PREMIUM CATARACT SURGERY
Dry Eye
IPL (INTENSE PULSE LIGHT THERAPY)
DELIT (DRY EYE LIGHT IMPULSE THERAPY)
ASEDS (AUTOLOGUS SERUM EYE DROPS)
TEARCARE
BLEHPEX
Cosmetics Treatments
UPPER & LOWER BLEPHAROPLASTY (EYE LID SURGERY)
PTOSIS SURGERY (FOR DROOPING EYE LIDS)
CANTHOPLASTY
EYE FRECKLE REMOVAL
BOTOX
FILLERS
MICRONEEDLING WITH EXOSOME

 
Served as LASIK Surgeon For: