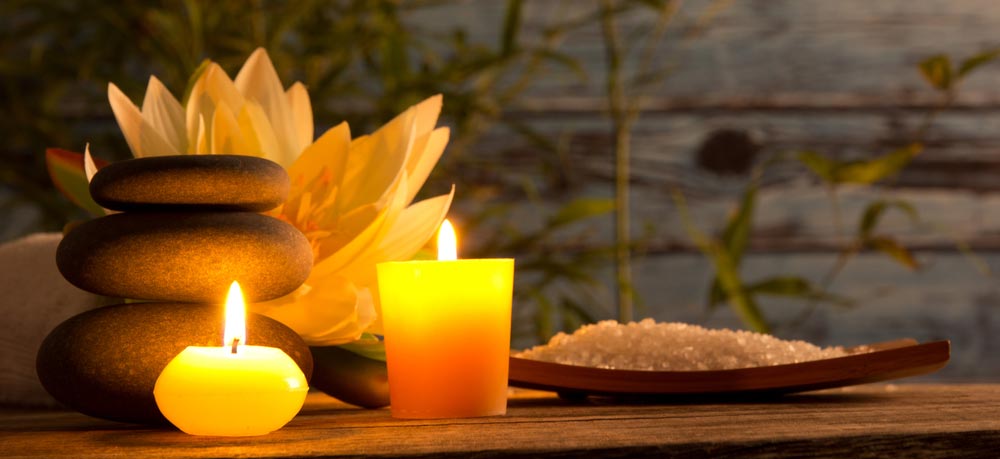 Glaucoma is a leading cause of blindness, affecting 65 million people worldwide. If untreated, it can lead to blindness. It's estimated that 10% of glaucoma patients are blind.
A recent study published in the Journal of Glaucoma has shown that mindfulness meditation may not only help lower intraocular pressure (IOP), the main culprit in glaucoma, but also lower stress-related hormones and chemicals that are elevated in glaucoma patients, improving their quality of life.
Lowering IOP is the main goal in treating glaucoma because prolonged elevated eye pressure causes irreversible retinal and optic nerve damage that can lead to blindness.
Glaucoma is associated with a poor quality of life and, understandably, patients report increased anxiety and depression due to the stress of losing their sight. When the body is under stress, it produces certain hormones and chemicals to help combat the stress.
One of these stress mediator chemicals is a hormone called cortisol that can cause an increase in IOP. Researchers have long thought that if they could reduce stress and thereby cortisol levels, perhaps they could potentially reduce IOP.
What is Mindfulness Meditation?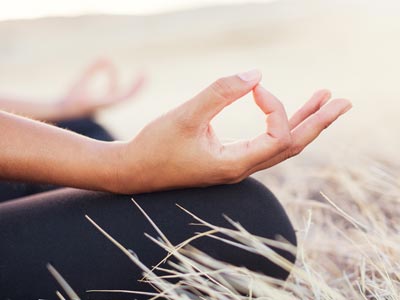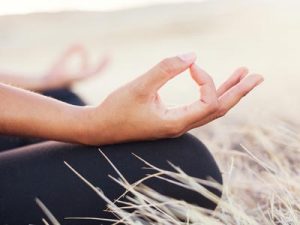 Meditation is not just a bunch of hooey. It refers to a group of self-regulation practices focused on training attention and awareness to bring one's mental processes under greater voluntary control in order to achieve calmness, clarity, improved concentration and overall mental well-being.
You may have participated in a meditation group where you may have been asked to focus on a mantra, a sound or perhaps do breathing exercises where you focus on your breath. It turns out that these practices have beneficial side effects such as reducing blood pressure, suppressing oxidative stress from free radicals and curbing our body's production of stress hormones.
The Benefits of Meditation include better health
Meditation techniques have been practiced for centuries in Eastern cultures and their health benefits have long been documented. Scientists studying the effects of meditation on the human body have found meditation to improve the quality of life and decrease stress in various chronic diseases such as diabetes, hypertension, major depression and certain cancers. In fact, meditation has been linked to a decreased risk of dying from cardiovascular diseases.
How does meditation work?
Researchers have found that people who meditate have lower levels of two key bio-markers of stress in their bloodstream: cortisol and catecholamine. Cortisol is a hormone that our body produces when it is under stress. And catecholamines are special messenger hormones that prepare our bodies to react to stress (used in our fight or flight response).
With regard to glaucoma, researchers found that a short course of mindfulness meditation was found to reduce intra-ocular pressure (IOP), lower blood levels of stress bio-markers and even to increase participants' self-reported quality of life scores.
The study divided 90 subjects with primary open angle glaucoma into two groups: one group practiced mindfulness based meditation for 60 minutes daily for 21 days under the supervision of a certified meditation teacher and the control group did not.
Both groups continued taking their prescription eye drops to lower their IOP throughout the study. At the start and end of the study, subjects' IOP and blood levels of stress bio-markers were measured. Patients were also given a questionnaire asking them to rank their quality of life.
The results were remarkable. After just three weeks, the meditators had significantly lower IOP as compared with those who didn't meditate. In fact, 75 percent of the patients who meditated had more than a 25 percent drop in eye pressure. The meditators also had a statistically significant drop in stress bio-markers and significantly improved quality of life scores than the control group.
So can mediation slow down the progression of glaucoma?
Unfortunately, this was a short-term study and it did not assess whether mindfulness meditation had an effect on the progression of the patients' glaucoma. Although a cause and effect relationship with regard to disease progression cannot be made, many ophthalmologists agree that stress reduction is important for glaucoma management.
In our practice, we have seen that patients who manage their stress better tend to have better outcomes. And the mounting evidence on the beneficial effects of meditation on stress reduction makes it worth consideration as one more tool in our toolkit for treating glaucoma.
Why Choose Assil Eye Institute for your eye care?
The doctors at Assil Eye Institute offer world-class eye care and vision correction specializing in LASIK, cataract, cornea, retina and glaucoma treatments.  At AEI, you will experience state-of-the-art medical facilities that bring together revolutionary technologies with the most experienced hands in ophthalmology. Our goal is to help you achieve your personal best vision.
For more information or to schedule a consultant, please call 866-945-2745 or visit us here to make an appointment.