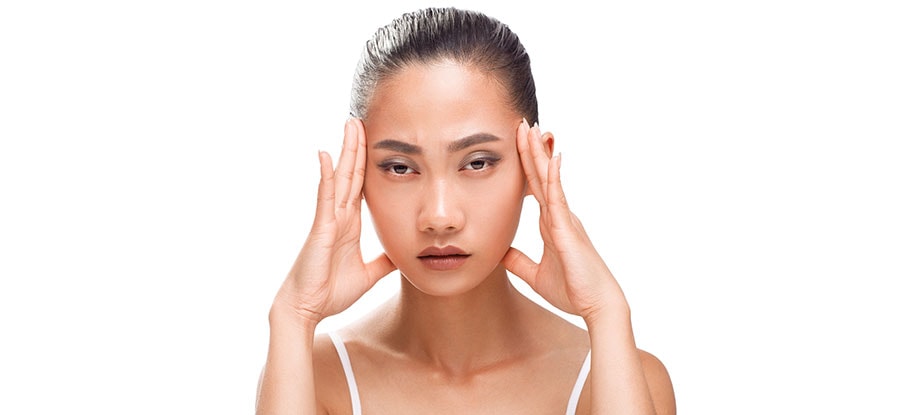 Have you have had LASIK eye surgery, SMILE vision correction, or cataract surgery and are unhappy with the results because you have developed one or more of the following eye problems:
Blurred vision?
Problems with dry eyes?
Problems with night vision?
Problems with glare?
Luckily, you can now improve your eyesight and no longer need to settle for living with irritating side effects resulting from your surgery. The LASIK surgeons at Assil Gaur Eye Institute in Beverly Hills, California have successfully treated many persons from China who have previously undergone either cataract surgery or refractive surgery (with RK, PRK, LASIK, or SMILE) and were left with inadequate vision correction or with irritating visual symptoms after their surgery.
Using the most advanced vision measurement and laser technology combined with a trademarked unique surgical approach, Dr. Kerry Assil and his team of expert ophthalmologists at AGEI have performed dozens of laser vision enhancement procedures with excellent results for former Lasik patients coming from China, making AGEI the "go-to" destination for correcting unsatisfactory refractory surgery outcomes.
Why does LASIK surgery go wrong?
The truth is that everyone heals differently and your own natural healing process has a big impact on how your eyes respond to surgery. And this healing response is the most common source of blurred vision and irritation that we have observed in many patients who come to us for enhancement surgery after having been treated elsewhere.
That said, there are other factors that can affect surgical outcomes as well. Even though refractive surgeries generally enjoy a high level of success at the best-established LASIK clinics in the United States, in countries like China your surgical results can widely vary depending on a number of factors including:
The technology used for your vision correction was not good enough to deliver optimal results. Many bargain-priced eye doctors use older technology with lower vision correction capacity resulting in lower success rates.
You may not have been a good candidate for LASIK in the first place. Some patients are not properly vetted for the chosen vision correction surgical procedure when they are treated at a "one size fits all" facility
Your individual capacity to heal after surgery was not properly evaluated. Patients with certain medical conditions that can affect their healing capacity must be carefully screened to avoid potential risks that can impact their recovery.
The skill and experience of your surgeon was lacking. The experience and skill of your choice of refractive surgeons have a direct bearing on things like complication rate, patient experience, and, ultimately, patient vision outcome.
How does AGEI achieve superior vision correction results?
At AGEI we use a proprietary LASIK surgical protocol that combines the latest laser technology with gold standard techniques to achieve vision correction results that, we have found, were previously unachievable.
Our latest LASIK protocol, called Eagle Vision, offers our patients the following:
The iDesign 2.1 Refractive studio that gathers data from two sources to create a surgical navigation program that customizes the laser treatment for each eye using:
Detailed Wavefront Analyzer measurements of vision deficits at 1240 zones within the eye's seeing surface, and Topographical measurements of these 1240 locations
An algorithm developed by Dr. Assil that further customizes the navigation program by addressing the unique characteristics of each individual.
A VISX S4 excimer laser that uses cool ultraviolet pulses to very precisely sculpt the seeing surface of the cornea according to the exact specifications of the surgical navigation program.
A surgical approach that creates a larger working area on the cornea for the laser which is also elliptical in shape. This allows for a wider seeing area, a sturdier construct, and fewer post-op dry eye symptoms.
Have a vision problem? Assil Gaur Eye Institute has a solution
Let's look at a few of the most common complications that we see in patients from other LASIK providers in the US and overseas and share with you how we can resolve them.
Problem: Insufficient vision correction
Of all the post-Lasik complications we see in patients who have had surgery at other facilities, perhaps the biggest complaint we hear from those who have undergone vision correction with LASIK, SMILE, or PRK is that they're dissatisfied with the extent to which their vision has improved. We also hear this complaint often from patients who have undergone cataract surgery at other facilities. Many of these patients report to us that they had better vision prior to their surgery when they were wearing glasses or contact lenses.
The fact is that many lasers in use today are programmed with vision prescription data that uses the same methodology that has been used to determine eyeglass prescriptions for centuries and thus are limited in their ability to deliver the most precise vision correction possible.
The AGEI Solution
At AGEI, we use state-of-the-art vision measurement technology that allows our patients to attain precise crisp vision that we have found, exceeds what they experienced wearing glasses or contacts. Known as the iDesign 2.1 Refractive Studio, this device measures your vision using three different metrics and then combines this data to create a customized surgical blueprint for each of your eyes.
Treats 1240 optical zones: The iDesign 2.1 first divides the viewing surface of your eye into 1240 distinct zones and measures the refractive error (or" prescription") of each zone. These measurements are used to create a customized surgical plan for each of the 1240 optical zones which are then utilized to program the LASIK laser. Being able to treat many more corneal zones enables the laser to achieve much finer precision and better vision outcomes than possible before iDesign 2.1.
Addresses secondary vision deficits: Secondly, in addition to measuring the amount of nearsightedness, farsightedness, or astigmatism in 1240 zones, the iDesign 2.1 also detects and measures nuanced vision deficits known as higher-order aberrations.
Visual aberrations can be responsible for a number of problems, such as contrast sensitivity (the ability to distinguish subtle color differences under various lighting conditions). Other aberration examples include difficulty with night vision, glare, halos, seeing starburst patterns, or double vision.
Aberrometry technology, known as Wavefront analyzers, came from NASA research that used light waves to measure planetary distances in deep space. The Wavefront device sends light waves through the pupil and then tracks their path as they hit the retina and bounce back out of the eye.
By measuring the degree to which the light waves bend and deviate from a normal path as they exit the eye, we can accurately measure vision deficits with exquisite detail throughout the eye's entire seeing surface. This data is then added to the laser surgical programming to correct higher-order aberrations with extreme precision.
Includes topographical detail: The final measurement taken by the iDesign 2.1 is a 3-D mapping of every bump and dip on the cornea's surface at each of 1240 distinct optical zones. When this "topographical data" is added to the surgical navigation program, it enables the laser to sculpt every bump and dip to achieve optimal vision correction throughout your eye's entire seeing surface.
Provides a unique surgical plan for every patient: As if this weren't enough, at AGEI we go one step further to deliver your best possible vision correction. We do so by using special algorithms created by Dr. Kerry Assil to further customize the laser's surgical navigation program to address the unique characteristics of each and every patient's eyes.
Problem: Dry eye symptoms after LASIK vision correction
Many patients who come to AGEI after having had vision correction performed elsewhere report the sudden appearance of dry eye symptoms that began after their LASIK surgery. Because a healthy tear film is essential for crisp vision, dry eyes can lead to blurry vision.
The reason that many patients develop dry eye symptoms following LASIK procedures done at other facilities is because of the design of the corneal flap created during the first step of LASIK surgery. The traditional flap design has often resulted in flap complications like dry eye because it sacrifices some important nerves in the corneal tissue, reducing corneal sensitivity to some degree.
As a result, your eyes may not sense the need for lubrication, causing your body to produce fewer tears, and this leads to dry eye symptoms. These symptoms can range from grittiness, the sense of a foreign object in your eyes, itchy eyes, pain, soreness, and, worst of all, episodes of blurred vision that increase toward the end of the day.
Many patients who present to us have already tried and failed with over-the-counter and prescription lubricating eye drops, gels, ointments, and even steroid drops.
The AGEI Solutions
AGEI has had a lot of success treating dry eye syndrome with DELIT (Dry Eye Light Intense Therapy). DELIT is a treatment protocol that uses intense pulsed light (IPL) which is widely known for its use in dermatology.
By super-heating the area near your eyelids where your oil glands are located, IPL is able to kill germs, suppress inflammation and shrink blood vessels that could be pressing on, and blocking, oil ducts. By making oil flow easily from the ducts into your tear film, your tear evaporation rate slows down, giving your eyes better lubrication.
Four treatments are performed one month apart. Over this time, your oil becomes less thick and flows more easily, correcting the imbalance in your tear composition.
Because DELIT is an IPL treatment using the same light wavelength that's used for photo facials, you get the added benefit of improved skin texture and complexion in the facial areas treated.
In addition to DELIT therapy, we also offer specialized eye drops that have been highly beneficial to patients suffering from dry eye symptoms.
Problem: Disturbing halo's and glare from lights at night
Patients who have undergone LASIK procedures at other facilities often come to AGEI asking what can be done to eliminate halos and glare from lights at night which result in reduced night vision.
Dr. Kerry Assil, the founder of the Assil Gaur Eye Institute, has been involved in the LASIK field for well over twenty years and is at the forefront of developing advances in laser technology and surgical techniques to improve vision correction outcomes.
The AGEI Solution
Our proprietary Eagle Vision protocol uses a surgical approach developed by Dr. Assil that involves creating a larger treatment area for the laser to perform the vision correction. By creating a wider optical zone, we have found that our patients experience less nighttime glare and halos from bright lights.
Trust your eyes to the experts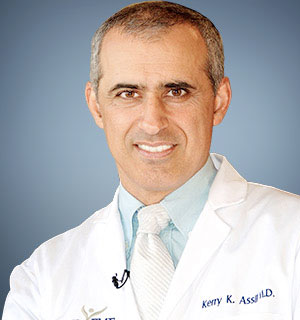 Kerry K. Assil, MD, is regarded as one of the world's foremost experts in refractive surgery, having made significant advances in the field with his numerous inventions. He has appeared regularly on major television network news programs to teach the general public about refractive surgery.
Dr. Assil has authored more than one hundred textbooks, textbook chapters, and articles on refractive surgery. He has trained thousands of eye surgeons in the latest refractive surgical techniques and has lectured in educational forums for other eye care professionals at renowned institutions including Harvard University, Johns Hopkins University, and Tokyo University.
The doctors at Assil Gaur Eye Institute offer world-class eye care and vision correction specializing in LASIK, cataract, cornea, retina, glaucoma treatments, and a lot more. At AGEI, you will experience state-of-the-art medical facilities that bring together revolutionary technologies with the most experienced hands in ophthalmology. Our goal is to help you achieve your personal best vision.
For more information or to schedule a consultant, please call 866-945-2745 or visit us here to make an appointment.


Latest posts by AGEI Educational Team
(see all)