We at the Assil Gaur Eye Institute (AGEI), feel fortunate to be able to be of service to our world community.   The opportunity to assist with the gift of sight is sacred to us and we are grateful to those who share our commitment to service.
Though not possible to appropriately acknowledge all who do so much, many years ago, aside from our charitable services, AGEI made a decision to partially subsidize the care of those who have chosen to dedicate their lives to helping our community.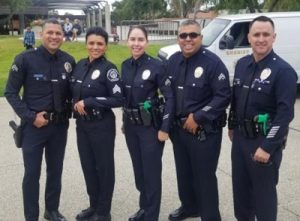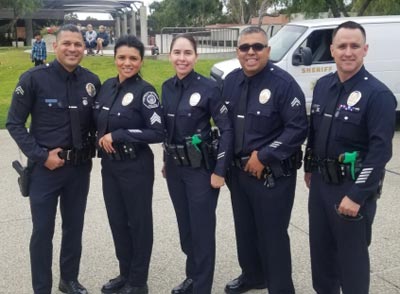 So, we selected Firefighters, School Teachers and Police Officers as being three professions we are glad to support.  We are proud that this AGEI program has now endured for more than 15 years.
One aspect of our support to these professions is to help sponsor the charities they have selected.
That brings us to the Law Enforcement Torch Run for the Special Olympics.
The Law Enforcement Torch Run was the idea of a Kansas City Police Chief who wanted to create a way for law enforcement to be active in their community and to support the Special Olympics.  The "torch run" consists of law enforcement and Special Olympics members running together while carrying a "Flame of Hope" into the opening ceremonies.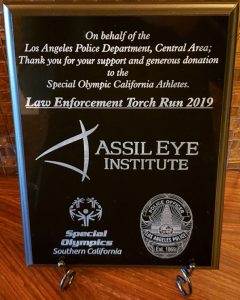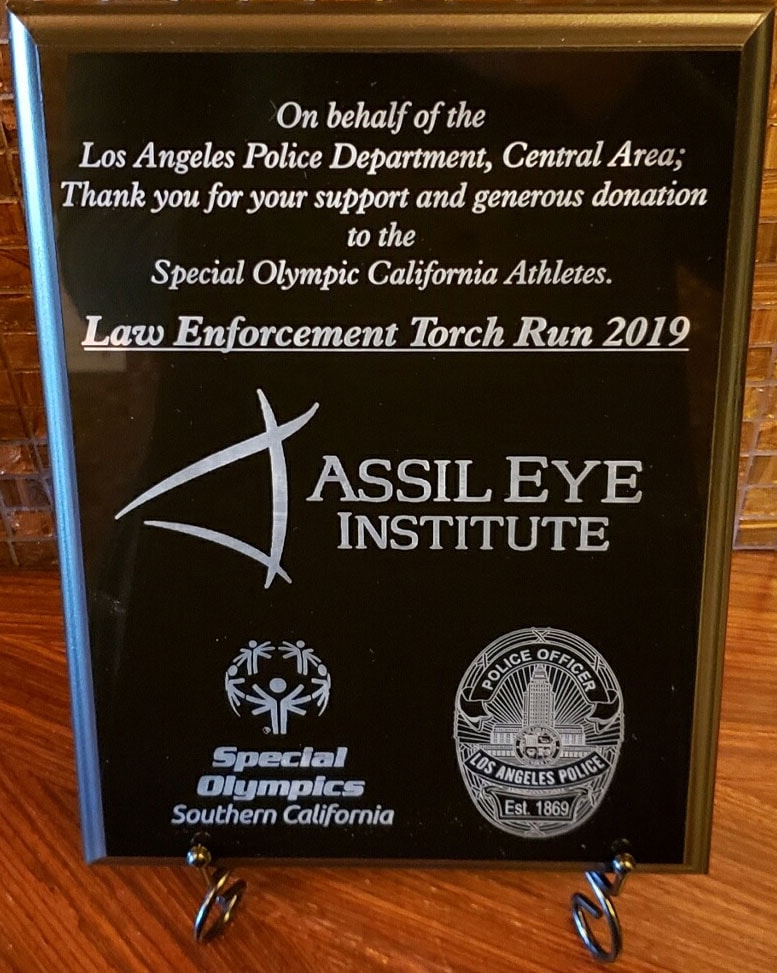 Over the years, this idea gained momentum with other law enforcement agencies in other cities.  It has grown to the point that annually approximately 97,000 law enforcement officers across the US, and around the world, carry torches, together with  Special Olympics participants, at the opening of local Special Olympics games across the country.  And, via a number of fundraising platforms, over $600 million has been raised for Special Olympics programs.
Though AGEI is not actually carrying a torch, we are proud to show our support by making donations to their fundraising events. You can visit the Law Enforcement Torch Run for the Special Olympics to learn more about this effort.  And, of course, there's an opportunity to make a donation.  Or, if you're in Southern California, you may be interested in the calendar of fundraisers held by local law enforcement.
To those dedicated to keeping our community safe, we salute you and everything you do!
All Your friends (and admirers) at Assil Gaur Eye Institute.
Why Choose Assil Gaur Eye Institute for your eye care?
The doctors at Assil Gaur Eye Institute offer world-class eye care and vision correction specializing in LASIK, cataract, cornea, retina and glaucoma treatments.  At AGEI, you will experience state-of-the-art medical facilities that bring together revolutionary technologies with the most experienced hands in ophthalmology. Our goal is to help you achieve your personal best vision.
For more information or to schedule a consultant, please call 866-945-2745 or visit us here to make an appointment.


Latest posts by Dr. Kerry Assil
(see all)