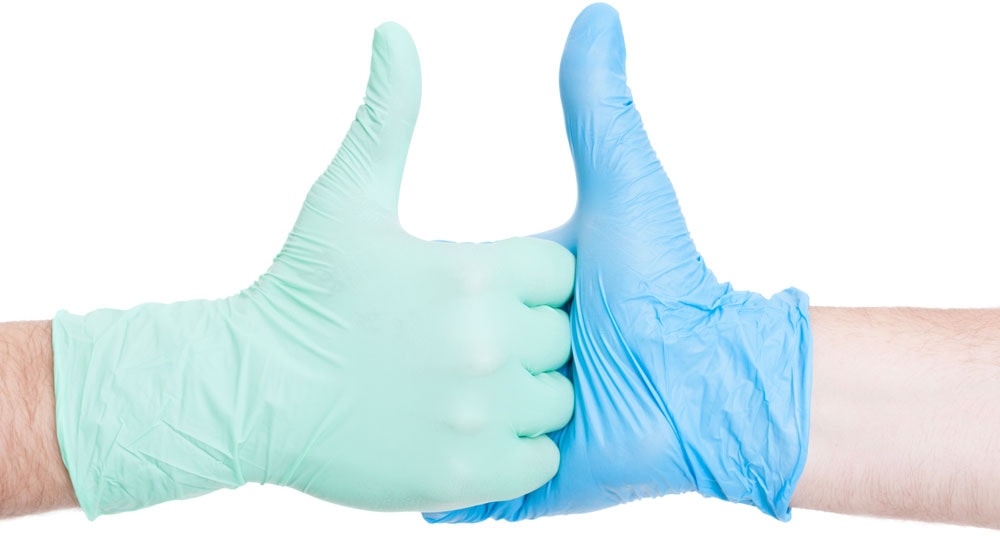 Did you know your optometrist can refer you to AGEI for specialty eye treatments?
It's true and it is called "co-managed care". We work in conjunction with your O.D. for many conditions including:
LASIK
Glaucoma
Cataract
Retina
Pterygium
Cornea Transplant
Advanced Dry Eye Treatment (your Optometrist may also offer remedies)
Oculoplastics (including Eyelid Lifts)
And more
How Does Co-Managed Care Work?
When your optometrist refers you to an ophthalmologist, because you have asked to see an eye surgeon to correct or improve your vision, your care becomes "co-managed." Think of it as your optometrist being your primary care physician and the ophthalmologist your specialty doctor who handles the surgery or treatment. Your vision care team becomes much more comprehensive and can cover you for your lifetime of vision care needs.
Typical Co-Managed Care Steps
Visit with your optometrist.
Your optometrist offers options such as contacts, glasses, LASIK, cataract, etc.
Based on your vision and lifestyle goals, your eye doctor will refer you to an ophthalmologist based on the area of specialty.
You will have a consultation at the ophthalmologist's office to determine a treatment plan based on your exam results.
Should you elect surgery such as LASIK, your pre-operative and post-operative care will be handled at your optometrist's office.
For treatments such as premium cataract or pterygium removal, you may visit with both your surgeon and optometrist during the covered period connected with the surgery.
It is the responsibility of the surgeon to release you back into the care of your optometrist when the surgeon determines it is safe and clear to do so.
Why Co-Management?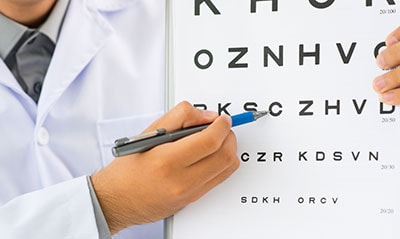 Co-management evolved from the need of patients to have access to ophthalmology practices that were far away from their place of residence. To make it convenient for patients, a system was structured whereby the patient could remain with their local optometric office for pre-operative/post-operative care, annual eye exams as well as other offerings and only travel for the surgery itself. In this way, patients have more access to quality surgeons with reputable experience in their field of expertise as well as their personal choice of surgeon.
Benefits of Co-Managed Care
When you elect to be co-managed, the optometrist and ophthalmologist share your care — your visits are seamlessly coordinated. For example, your optometrist's office will forward your exams and request a consultation date on your behalf. Some optometrists will give you a brochure containing information on the specialty treatment you are interested in. It will also contain contact information to book your consultation. Be sure to mention the name of your optometrist so that the specialty office can contact them for your last exams. All you have to do is show up — there is no need for you to handle any of the paperwork between offices.
The optometrists we have worked with across the years as well as those entering the field attend continuing education courses taught, by our surgeons, so that they remain at the forefront of new and evolving technologies, learn what to look out for and when it is best to refer a patient such as treating advanced glaucoma. They also stay abreast of delivering optimal pre/post-operative care while remaining in close contact with our surgeons.
The Institute also offers optometrists the opportunity to shadow our doctors in surgery to be better able to explain treatments such as 3D Premium Cataract surgery or EAGLE Vision LASIK, available exclusively at Assil Gaur Eye Institute.
Assil Gaur Eye Institute and Co-Management
Assil Gaur Eye Institute began co-managing patients over 20 years ago from our first location in Santa Monica, California. We have also co-managed care with overseas doctors and optometrists in other states as their patients may need treatment that is possible here at the Institute. As we are a multidisciplinary office, our surgeons confer with one another should something come up in your consultation that first needs to be cleared for example, by our retina specialist, to be able to safely proceed with LASIK. We believe in covering every angle to ensure quality outcomes.
Get started today!
Should you be interested in co-managing your care, please reach out to us at 855-901-6800 or email ShareMyCare@AssilEye.com and we can initiate that relationship. On our website, we feature a partial list of the optometrists we work with. If you are in an area that you do not see on the list, give us a call so that we can offer you a local optometrist we work with.
If you have an optometrist and wish to have a consultation with one of our specialty surgeons, share that with your eye doctor and the practice will contact Assil Gaur Eye Institute to begin your co-managed care. The decision as to who you choose to have surgery with is completely up to you.
Why Choose Assil Gaur Eye Institute for your eye care?
The doctors at Assil Gaur Eye Institute offer world-class eye care and vision correction specializing in LASIK, cataract, cornea, retina and glaucoma treatments. At AGEI, you will experience state-of-the-art medical facilities that bring together revolutionary technologies with the most experienced hands in ophthalmology. Our goal is to help you achieve your personal best vision.
For more information or to schedule a consultant, please call 866-945-2745 or visit us here to make an appointment.