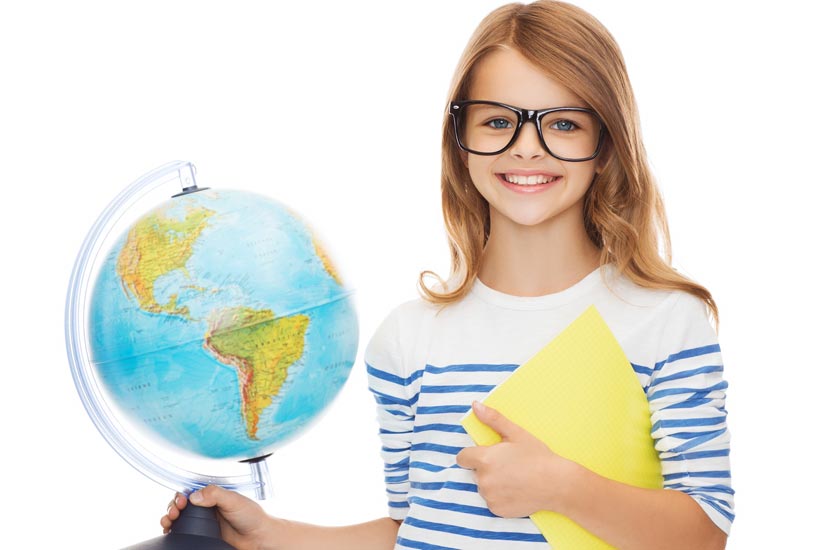 The percentage of people worldwide who are nearsighted is growing, according to research done by the Brian Holden Vision Institute. They looked at 145 studies involving over 2 million participants worldwide to determine the global prevalence of myopia, more commonly known as short sighted or nearsighted (difficulty seeing distant objects). And what they found was staggering.
In 2010, 28% of the global population is nearsighted but according to their systematic review published in Ophthalmology in 2016. By 2050, the global trends predict that nearly 50% of the world's population will be diagnosed with some degree of nearsightedness by 2050. Why does this matter?
What is myopia?
Myopia, or nearsightedness, occurs when your eyeball grows too long. This causes light rays to focus in front of the retina, instead of on the retina, which results in distant objects appearing blurry and near objects appearing in focus. Conversely, if you're farsighted, then distant objects appear in focus. Commonly with myopia, bilateral eyes are affected.
Look at it this way: when you're constantly focusing on things close to your face, your eye muscles have to work harder to focus. This causes not only eye strain, but it also makes your eyeball elongate over time, which is known as myopic astigmatism.
Onset usually begins during elementary school and the condition often stops progressing not long after puberty. Once myopia sets in, it's irreversible. Myopia treatment is limited to trying to halt its progression. The extent to which myopia progresses, may depend on how well you take care of your eyes.
The connection between myopia and vision loss
The recent surge in the number of people with myopia matters because it has been known that individuals with severe myopia have a significantly increased risk of developing a degenerative eye disease as compared to people with normal visual acuity.
That's why the World Health Organization considers myopia control a high priority. The Rotterdam Eye Study found that having myopia was the greatest risk factor other than age for developing vision-threatening conditions such as retinal detachments, myopic macular degeneration, cataracts and glaucoma.
Can staring at screens for hours affect vision?
While genetics play an important role in determining who gets myopia, research has shown that behavior can also influence whether you will get myopia. In fact, myopia has become more common throughout the world in recent years largely because of lifestyle changes that affect our sight.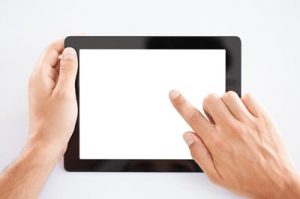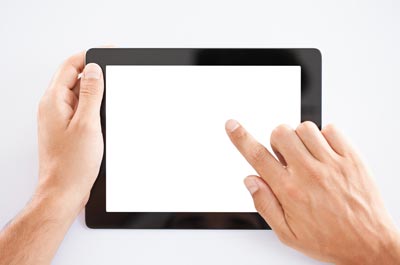 Let's face it: most kids live constantly staring at either smart phones, tablets, or some other kind of digital device. In fact, the average eight to twelve-year-old looks at a screen roughly 4.75 hours daily. And that's NOT counting homework or school. Researchers have found that kids who perform a lot of near work and spend lots of time indoors are two to three times more likely to be myopic. That's because when you're indoors, your eyes can't relax as much as they do in natural daylight.
A Chinese study looked at the effect of the lack of natural light on the development of myopia and found that children with little exposure to daylight have a fivefold risk of developing myopia. What's more, this risk can rise to 16-fold if that person also performs a lot of close-up work.
A 2018 Canadian study also confirmed a relationship between outdoor time and the odds of a child developing myopia and found that one additional hour of outdoor time per week lowered the odds of myopia by 14.3%.
So, does this mean that you will have to hide your kid's smart phone or risk them becoming myopic? To a certain degree, yes. But practicing healthy vision habits may help prevent the onset of myopia or, if your child has already been diagnosed with myopia, prevent it from getting worse.
How to prevent or slow the progression of myopia
Create an eye friendly environment: Limit the amount of time your child spends staring at screens and performing close-up tasks. The American Optometric Association recommends the 20-20-20 rule: Take a 20 second break every 20 minutes to look at something that's 20 feet away. Consider imposing a digital curfew after a certain hour every evening to give your child's eyes a rest.
Have your child spend more time outside: but make sure he or she is wearing sunglasses with UV protection. Outdoor activity is not only good for kids' overall health, it's good for their eyes. It is recommended that children be exposed to approximately two hours of natural daylight every day to help lower their risk of myopia.
Provide a diet rich in antioxidant foods: Green leafy vegetables, fish, seeds, nuts and citrus all help maintain good eye health. If your kid is a picky eater, you can resort to giving him or her vitamin supplements, although antioxidants are much more readily absorbed from whole food sources.
Make sure your child gets regular eye exams: It's important to detect vision changes early so that your child can be treated promptly. If your child already wears glasses or contact lenses to correct myopia, it's essential to check their vision prescription frequently because wearing a prescription that is too weak can speed up myopia progression.
If your child complains of blurry vision, headaches, sore eyes, or if you notice that your child is squinting or tilting his or her head when trying to see far away, it's time to see your eye doctor. These symptoms may be early signs of myopia.
Information is power. Knowing that making a few lifestyle changes might improve your child's future eye health and keep him or her from becoming a statistic is empowering. Parenting is often challenging but taking steps to ensure your child's eye health is well worth the effort!
Why Choose Assil Gaur Eye Institute for your eye care?
The doctors at Assil Gaur Eye Institute offer world-class eye care and vision correction specializing in LASIK, cataract, cornea, retina and glaucoma treatments.  At AGEI, you will experience state-of-the-art medical facilities that bring together revolutionary technologies with the most experienced hands in ophthalmology. Our goal is to help you achieve your personal best vision.
For more information or to schedule a consultant, please call 866-945-2745 or visit us here to make an appointment.


Latest posts by Dr. Avneet Sodhi Gaur
(see all)