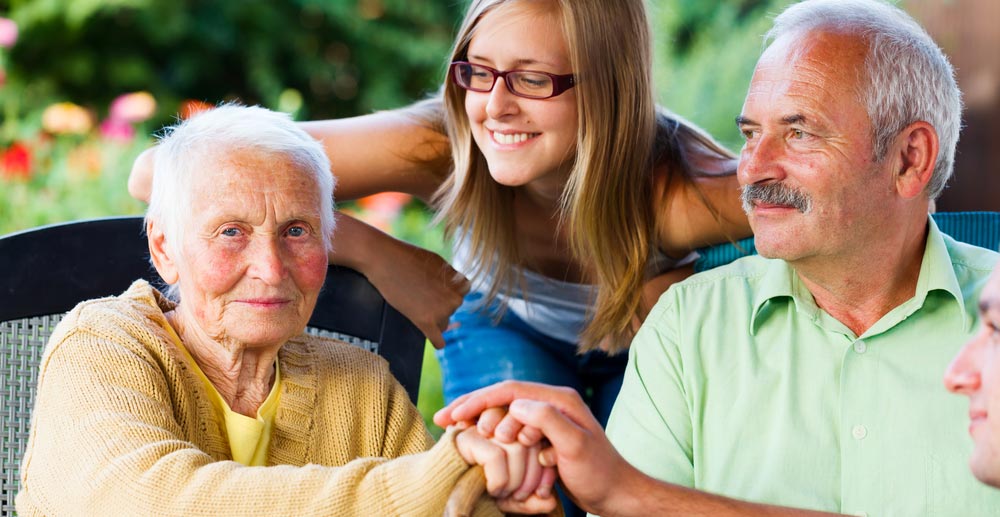 You may have heard the expression that the eyes are the windows to your soul. But did you know that your eye doctor can tell a lot about your health through an eye exam? In fact, not only can we diagnose retinal diseases such as glaucoma and macular degeneration, but we can also detect diabetes, early signs of heart disease and even cancerous tumors by examining your eyes.
One of the ways we can detect signs of disease is by examining the nerves and tiny blood vessels in the back of your eye, known as the retina. That's because these structures tell us a lot about what's going on elsewhere in your body.
And now, an article recently published in a journal of the American Academy of Ophthalmology says that there may be a link between certain changes in the retina and Alzheimer's disease. And, what's more, these changes can be seen on a common imaging study performed at many ophthalmologist's office.
Your eyes may reveal early signs of Alzheimer's
Using an imaging study called an OCTA (optical coherence tomography angiography) researchers from Duke Eye Center found that the nerves and small blood vessels located in an area in the back of the eye (the retina) are altered in patients with Alzheimer's disease but do not appear to be altered in patients with mild cognitive impairment (mild memory loss seen in dementia).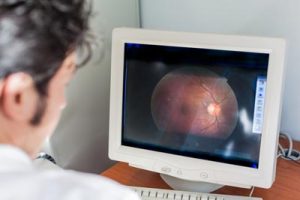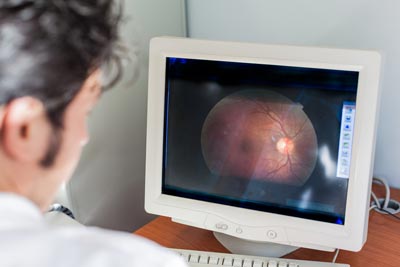 Researchers took OCTA eye scans of the retinas of 39 Alzheimer's patients, 37 patients with mild cognitive impairment, and 133 age-matched healthy controls with no cognitive problems. They found that the retinas of the Alzheimer group had a reduced number of microscopic blood vessels as well as a thinner layer of nerve cells when compared to subjects having mild cognitive impairment and the healthy control group.
These findings are important because the retinal vessels and optic nerve connect directly to the brain. So it's possible that these changes in blood vessel density and nerve thickness in the retina may be representative of what's happening inside the brain. If future research can confirm this relationship, then we can use the retinal blood vessels and nerve tissue as bio-markers to detect early Alzheimer's disease.
If I'm worried about memory loss, should I get an eye scan?
Not just yet. This area of research is still in its early stages and this new study, while promising, is limited because it's findings come from one point in time, so we don't know if the retinal changes seen in the OCTA scan came before or after the onset of Alzheimer's.
Also, this study doesn't prove that these changes are unique to Alzheimer's because people with other types of dementia (such as vascular dementia), conditions like diabetes and high blood pressure, and many eye diseases were excluded from the study.
Nonetheless, the implications of this preliminary study are important because currently, there is no cost-effective method to screen for Alzheimer's disease. Today, Alzheimer's is diagnosed either through a very expensive brain scan or a risky spinal tap, so most people go undiagnosed until they're in an advanced stage of the disease when a family member takes them to their doctor who performs a simple dementia test that evaluates their behavior.
If a readily available and affordable imaging test like an OCTA can detect Alzheimer's early, this would have a big impact on public health. While there's currently no cure for Alzheimer's disease, early diagnosis will allow researchers to study new medications earlier in the disease course that may be more effective when given early. Being diagnosed in the early stages of Alzheimer's before symptoms of memory loss even appear would also give patients and their families time to plan for the future.
Wanted: an affordable highly sensitive Alzheimer's test
Today, there are 5.8 million Americans living with Alzheimer's disease.  That number is projected to rise to nearly 14 million by 2050.  Alzheimer's is the sixth leading cause of death among Americans. That's higher than breast and prostate cancer combined. The care of Alzheimer's patients will take a huge toll on health care funds and family resources. That's why finding a cure is so urgent.
If you'd like to do your part to help in the fight against Alzheimer's go to the Alzheimer's Association's donations site.
Why Choose Assil Eye Institute for your eye care?
The doctors at Assil Eye Institute offer world-class eye care and vision correction specializing in LASIK, cataract, cornea, retina and glaucoma treatments.  At AEI, you will experience state-of-the-art medical facilities that bring together revolutionary technologies with the most experienced hands in ophthalmology. Our goal is to help you achieve your personal best vision.
For more information or to schedule a consultant, please call 866-945-2745 or visit us here to make an appointment.


Latest posts by Dr. John May
(see all)