With the holidays upon us, you may be one of the many people frantically working your way through your list, buying gifts for friends and family. If there are little ones on your holiday gift list, we'd like to remind you of some safety guidelines for choosing toys that will keep your loved ones safe.
According to the United States Consumer Product Safety Commission's 2018 report, more than a quarter-million toy-related injuries were seen in emergency rooms in 2017. Several recent studies have shown that some popular types of toys are frequently associated with childhood eye injuries. These include air guns and other projectile shooting toys, high-powered lasers, and certain sports equipment.
Common eye injuries caused by toys include corneal abrasions, blows to the eye leading to internal bleeding (known as hyphema), and in severe cases, retinal detachments and ruptured eyeballs that can lead to vision loss.
In the interest of avoiding unnecessary eye injuries from toys this holiday season, the American Academy of Ophthalmology is encouraging parents to refer to the following eye safety tips when selecting toys for children:
1) Beware of airsoft, BB guns, and other projectile toys.
Ophthalmologists see thousands of devastating eye injuries every year from these types of toys. Avoid buying toys with sharp points, protruding or flying parts such as airsoft toy guns, BB guns, and other devices that can propel objects through the air. Some toy crossbows can propel arrows nearly 150 feet. These objects can easily end up in someone's eye, causing serious eye damage.
2) Never allow kids to play with high-powered laser pointers.
Several recent reports in the United States and internationally have described kids sustaining serious eye injuries from high-powered lasers (between 1500 and 6000 milliwatts). These lasers are strong enough to cause severe retinal damage with even a few seconds of laser exposure to the eye. The FDA warns the public to never aim a laser pointer at anyone and to not buy laser pointers for children.
3) Read the age recommendation label before you buy a toy.
The manufacturer's label gives you information as to what age group the toy is appropriate for. That said, you know your kid and you need to decide if the child has the maturity to play safely with the toy, no matter what the age-appropriate guidelines say on the box.
Also, you should make sure that small children don't have access to toys belonging to older children. It's also best to follow the manufacturer's instructions as to the proper assembly and use of the toy. Kids will come up with all kinds of crazy ways to use a toy and some of them may not be safe. Best to instruct them on the safe way to play with their toy.
4) Don't just give presents – be present!
While it's fun to be the favorite aunt or uncle who gives the coolest toys, you don't want to give your beloved niece or nephew a potentially hazardous toy without supervising to make sure that they use that toy in a safe way. Kids at play can get hurt in seconds. After a devastating eye injury occurs, you'll have nothing but regret. And be responsible. If you're giving a child sports equipment, make sure to also give them the appropriate protective eyewear, preferably with poly-carbonate lenses. Check with your local eye doctor to see what eye protection is recommended for that sport.
 5) Know what to do (and not to do) in case of an eye injury.
If your child experiences an eye injury from a toy, get them to the nearest ophthalmologist. Here are some handy tips to hopefully avoid panicking: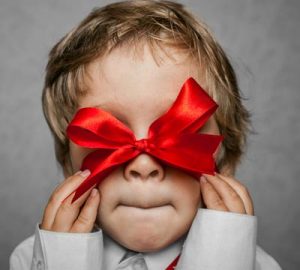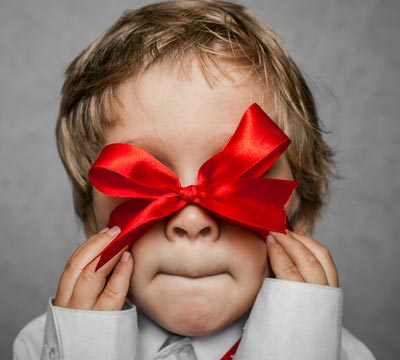 Call ahead to the emergency room to make sure that they have an ophthalmologist on call or, if not, whether they recommend that you go directly to an eye doctor's office for treatment.
Meanwhile, do not touch, rub, apply pressure, or attempt to remove any object that's stuck in the injured eye.
Do not rinse with water or apply over-the-counter eye drops, ointment, or prescription medications to the eye – these can be counter-productive.
Protect the eye with a home-made shield using the bottom of a paper cup, but don't press the shield against the eye.
Once you've protected the eye, get immediate medical attention.
And please never lose sight of the joy.
One of the most enjoyable aspects of the holidays is watching the looks on young children's faces when they open their presents and discover a brand-new toy. By just following a few commonsense tips and making sure we buy safe toys, we can guarantee that our children enjoy healthy vision for many holidays to come.
Why Choose Assil Eye Institute for your eye care?
The doctors at Assil Eye Institute offer world-class eye care and vision correction specializing in LASIK, cataract, cornea, retina and glaucoma treatments.  At AEI, you will experience state-of-the-art medical facilities that bring together revolutionary technologies with the most experienced hands in ophthalmology. Our goal is to help you achieve your personal best vision.
For more information or to schedule a consultant, please call 866-945-2745 or visit us here to make an appointment.


Latest posts by AEI Educational Team
(see all)