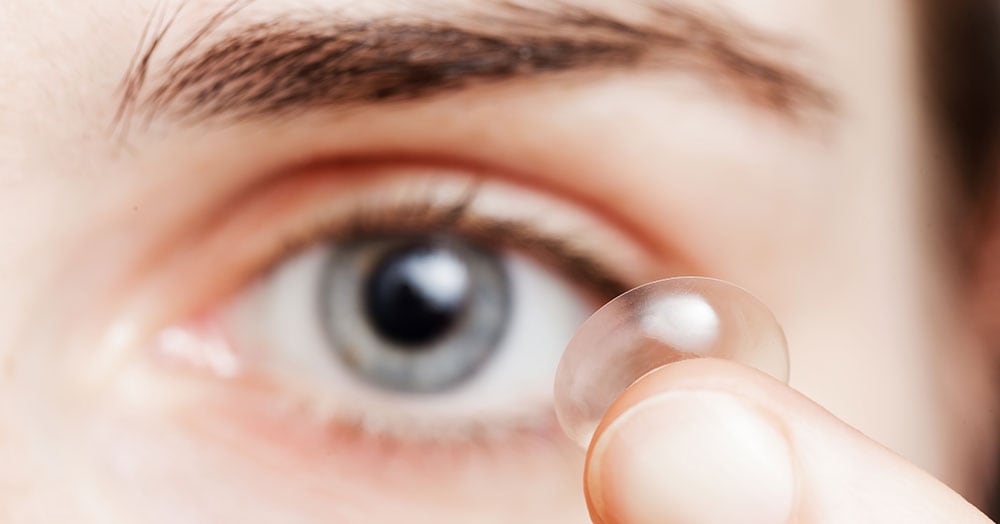 We've been receiving calls from patients asking whether it's safer to avoid contact lens use and convert to wearing glasses during the coronavirus pandemic. Since we are continually being reminded by public health officials to avoid touching our face, this has created some confusion among contact lens wearers about the safety of continually inserting and removing lenses. Because this issue seems to be worrying a lot of people, I thought it best to address the question here in case many more folks are having the same doubts.
Contact Lens wear during COVID-19 is safe as long as you're careful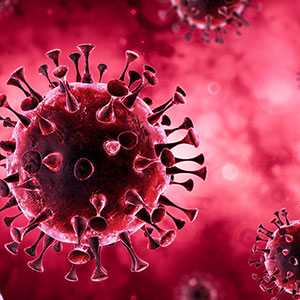 Experts at the Centre for Ocular Research & Education (at the University of Waterloo in Canada) agree that contact lens wear is safe during the COVID-19 pandemic as long as proper handwashing and disinfecting techniques are followed.
So, what is meant by proper hand-washing and disinfecting techniques? As most kids can recite at this point, this means washing your hands with soap and water for twenty seconds (or two verses of the Happy Birthday song or the more original Wash Your Hands song), followed by (and this is important) hand drying with unused paper towels. Drying your hands with paper towels is critical to keep you from coming into contact with any germs left behind by a prior towel user in the case of cotton towels. Hand-washing removes germs, dirt, and impurities but it does not kill them. That's where disinfecting comes in.
What do the experts mean by disinfecting? Disinfecting refers to killing germs living on surfaces. By killing germs living on a surface that has been cleaned, you can reduce the risk of spreading infection. Since this requires using chemical disinfectants, it obviously does not apply to contact lenses. Under no circumstances should you substitute using hand sanitizer to clean your hands prior to inserting contact lenses. Exposure to alcohol will not only damage soft lenses but can also cause serious eye injuries.
Because you cannot completely disinfect contact lenses between uses, we recommend avoiding gas permeable lenses during the pandemic and using only disposable contact lenses taken out of sealed sterile packaging and inserted after performing proper hand-washing technique.
Can Eyeglasses harbor coronavirus?
Unfortunately, yes. According to a study published March 17 in The New England Journal of Medicine, tests performed jointly by the National Institutes of Health, Princeton and the University of California Los Angeles showed that the new coronavirus can remain viable in the air for up to 3 hours, on copper for up to 4 hours, on cardboard for up to 24 hours and up to three days on plastic and stainless steel.
It's important to note that coronaviruses can be effectively removed from these objects by commonly available household disinfectants. This study found that disinfectants containing 62 to 71% ethanol, 0.5% hydrogen peroxide or 0.1% bleach (aka sodium hypochlorite) inactivated prior forms of human coronaviruses (those causing SARS and MERS) in less than one minute. Researchers expect the current coronavirus to react similarly to these disinfectants.
Because most eyeglass lenses today are made with protective UVA/UVB coatings, you should avoid cleaning your lenses with anything other than an alcohol solution like the one sold at most eye doctors' offices. If you run out, you can make a similar cleaning solution by mixing one third cup of isopropyl alcohol with a scant half cup of distilled water. Spray it onto a soft paper napkin that you can dispose of after cleaning your glasses. Then wash your hands!
Since wearing both contact lenses and glasses involves touching my face, should I be worried?
I think it's important that we all take a breath and understand the risks. According to the Centers for Disease Control and Prevention (CDC), while it's possible that a person can be infected with coronavirus by touching a contaminated object or surface and then touching their mouth, nose or eyes, this is not thought to be the main way that the virus spreads.  The CDC maintains that the most likely means of viral spread is from close person to person contact and respiratory droplets from coughs and sneezes that can land in another person's mouth or nose.
Keep calm and stay informed
While it goes without saying that life during this coronavirus outbreak can be pretty stressful, it's important to let our behavior be guided by facts that come from reliable sources. When you understand what behaviors are risky and you're given clear guidelines as to how to keep yourself and your loved ones protected, your anxiety level will go down.
Below are a few reliable sources for learning more about coronavirus and tips on how to keep your environment as germ free as possible.
Be smart, be safe and, most of all, be calm.
Yours in health,
Kerry
Additional Resources
Why choose Assil Gaur Eye Institute for your eye care?
The doctors at Assil Gaur Eye Institute offer world-class eye care and vision correction specializing in LASIK, cataract, cornea, retina, glaucoma treatments and a lot more. At AGEI, you will experience state-of-the-art medical facilities that bring together revolutionary technologies with the most experienced hands in ophthalmology. Our goal is to help you achieve your personal best vision.
For more information or to schedule a consultant, please call 866-945-2745 or visit us here to make an appointment.


Latest posts by Dr. Kerry Assil
(see all)